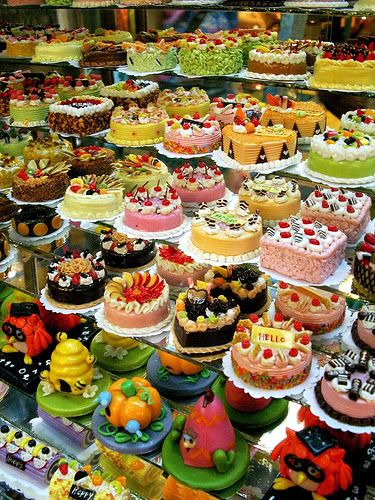 There is a dilemma that grabs us all whether we be outgoing or introverted, big or small, rich or poor, animal, vegetable or mineral. We all at some point have to choose between two desserts. I am by nature a very impulsive person and in no way do I look far enough into the future when making decisions. I couldn't count the amount of times I have had to do a week's food shop on £10 because I have decided that I should try multiple new beers or take a holiday that I can't afford. I would like to say that this is out of some carpe diem worldview or out of an unashamed consumerist appetite but I would be lying. Like many or even most people I would like to have my cake and eat it - and then a slice of yours.
So we've all been faced with the option of two puddings and have had to choose between them be they cake, ice cream or pannacotta. For me, the decision between a coffee cake and a quality victoria sponge is the worst I could be forced to make. Then I was presented with a mind-blowing compromise, and it comes served up in a Glencairn glass. The whisky is the Auchentoshan Valinch, a new bourbon matured release that is bottled at cask-strength and named after the pipette used to draw whisky out of the cask. This reinvisioning of the Auchentoshan Classic has a lot going for it. Oh and I forgot to mention… it tastes of two desserts.
Auchentoshan Valinch
57.5% - No Age Statement - Ex-Bourbon Cask
Nose:
Creme brulee is the first desert to arrive in abundant quantities followed by our second, the subtle, yet thoroughly present lemon meringue pie. Finally there is a nutty quality with hints of ginger and cinnamon biscuits.
Palate:
Very bourbon influenced here with a citric element that rises towards the roof of the mouth.
Finish:
Clean, the high ABV is very real here and cuts to a lingering nutty woodiness.
Overall:
Warms the stomach and combines two desserts on the nose. An excellent aperitif whisky.